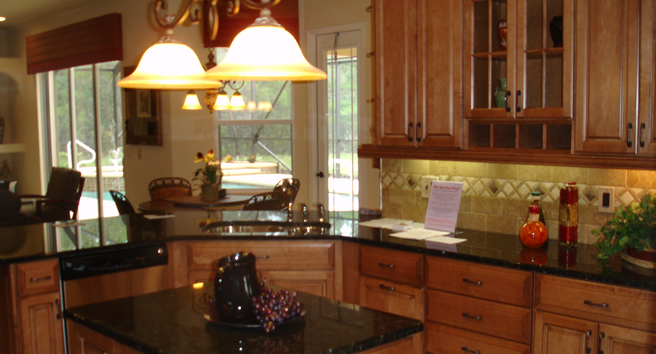 Cabinets Etc, Inc Kitchen Remodel
Is it time to remodel your Kitchen? Does your kitchen need an update? Do you wish you had more cabinet space in your kitchen? Here at Cabinets Etc, Inc we will help you with your wish list and even while working with a budget. If you already have an idea in mind or need design ideas to complete the look you would love to have in your home, we will help you with remodeling, refacing and replacing your existing kitchen or in a new home construction, with a beautiful kitchen design custom to your needs and taste.
Cabinets Etc, Inc Showroom Facility
We are a family owned and operated business in a 6,240 sq ft manufacturing facility, operating in Hernando, Pasco and Citrus counties since 2001. With close to 20 years experience, we are the 2002 and 2006 Parade of Homes winner for Best Kitchen and active member of the Hernando Builders Association.
Cabinets Etc, Inc Awards and Ratings
Cabinets Etc, Inc. has an A+ rating with BBB and is in good standing with the National Federation of Independent Business. Certifications also include the Florida Home Builders Association is an ADA ( American with Disabilities Act) Compliant cabinet manufacturer and the certificate for completion for home mold remediation.
The professionals here at Cabinets Etc, Inc will help you to love your Kitchen!
Skip back to main navigation